Best 7 Powder Room Wallpaper Ideas | Coloribbon
The powder room is the most neglected room in your home. It is a small space in your home, but that does not mean you cannot turn this space into a dreamy oasis by adding some thoughtful touches. Wallpaper is always an economical and easy solution to completely update any space in your home including your powder room. If you are truly strapped for ideas, feel free to follow these 7 most popular powder room wallpapers.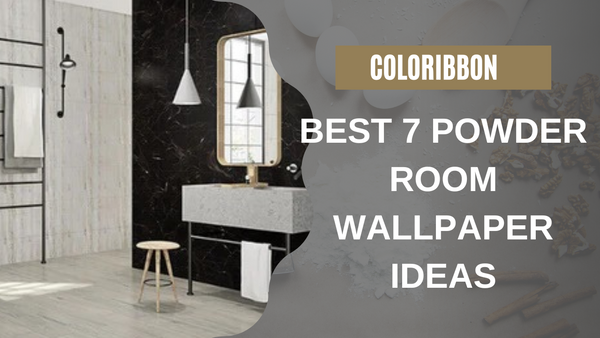 Marble Self-adhesive Wall and Floor Sticker
Powder rooms are almost always the coolest place in any home. Pull up a pew and enjoy the latest in marble wallpaper for your powder room. The marble wallpaper is able to work as both the wall and floor sticker of your powder room, since it is waterproof and sturdy.
Waterproof Peel & Stick PVC Marble Wallpaper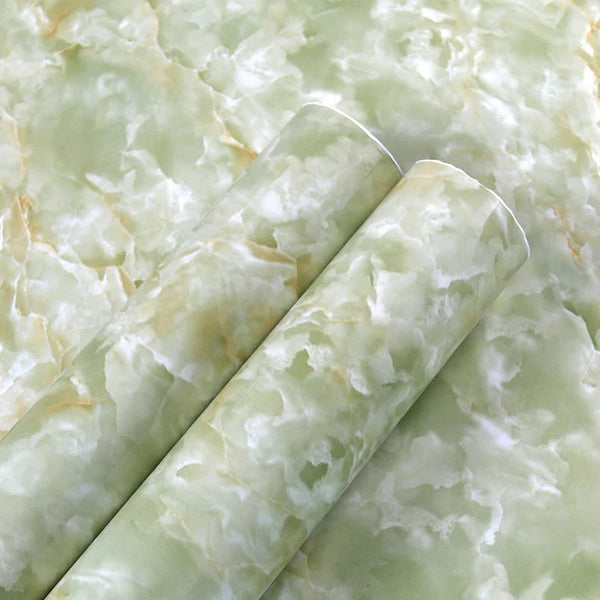 This light green waterproof marble wallpaper is considered one of the powder room wallpaper ideas. Imagine spending time cleaning in this powder room which is covered with light green marble wallpaper for powder room. You will find yourself more stylish, elegant, and calm in this powder room! Moreover, in case you prefer other patterns or colors, there are also other 15 marble patterns for you to choose from.
Cabinet Renovation Wallpaper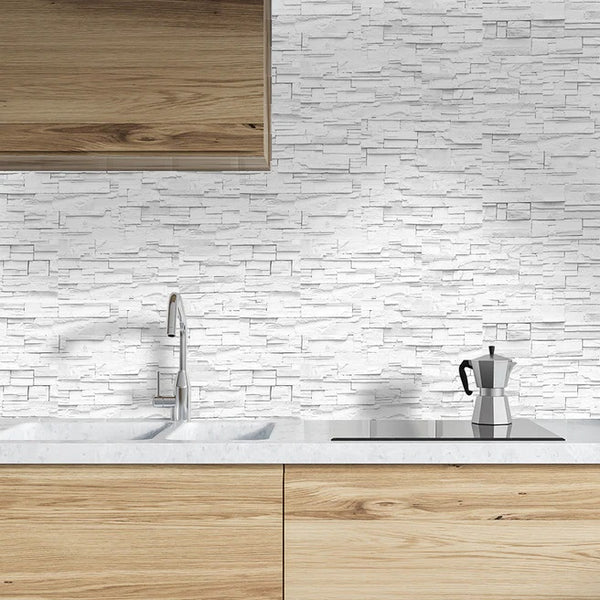 This white brick pattern wallpaper is not only capable of renovating your cabinet, but also will give a new look to your powder room. When you want to add a modern feel to your powder room, our white brick wallpaper is the perfect choice to create a clean and simple style that will make your powder room stand out.
Peel and Stick Blue Brick Wallpaper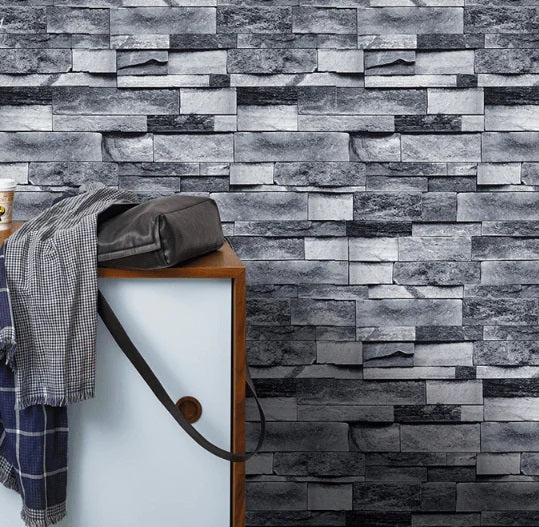 This blue and gray brick pattern is an unexpected mixture of blue, gray, and white, to bring a sense of serenity to any space of your home such as your powder room. Just like the combination of different colors of bricks of this brick peel and stick wallpaper for powder room and all the simple decorations.
3D Vintage White Wood Grain Wallpaper for Wall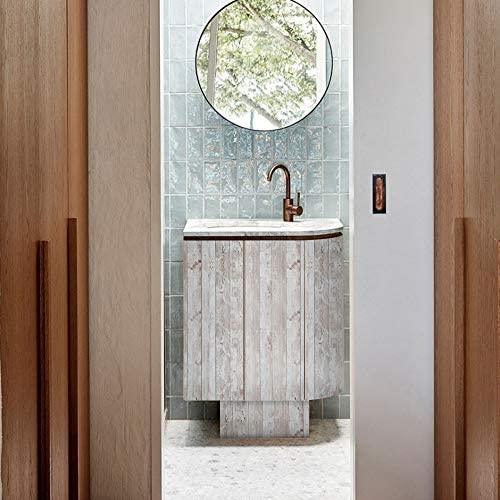 Worry about the small space of your powder room? The design idea of this wallpaper for small powder room is to keep it simple. The wood wallpaper for powder room brings the vintage and minimalistic air to your powder room. You will find simple wallpaper matches most powder rooms no matter how big is your powder room.
Peel and Stick Vintage Blue Wood Grain Wallpaper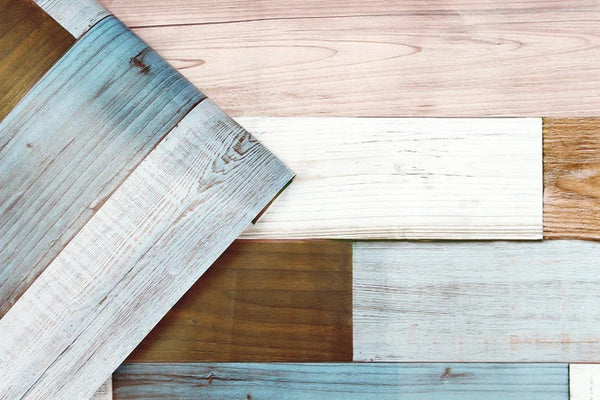 Here comes another wood grain wallpaper. Compare with the previous one, this vintage wood grain wallpaper is combined with various colors of wood. So, it looks more stylish and cutely chic. This powder room wallpaper can be placed on any plain and smooth surface in any room of your home. Bring more creative and vibrant feels to your home with this!
Square Peel and Stick 3D Wallpaper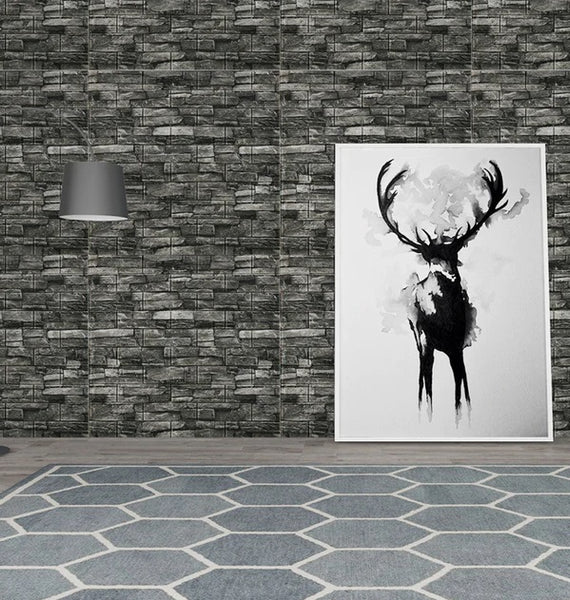 What you are looking for is a peel and stick modern powder room wallpaper? The Coloribbon Square Peel and Stick 3D Wallpaper matches incredibly with a black abstract painting and the sleek modern light. With the help of this wallpaper in powder room, you only need to make other decorations a similar modern style and then your powder room decor will shock everyone!