Use Wallpaper As Kitchen Backsplash? 5 Best Kitchen Backsplash Wallpaper Ideas
What is a kitchen backsplash? A kitchen backsplash is a panel that is set behind the sink or cooker in your kitchen to protect the wall from splashes of oil or food residue. The backsplash is obviously a key point for updating your kitchen. Just peel off the dirty and outdated backsplash and replace it with a trending kitchen backsplash wallpaper to make your kitchen look in the best way.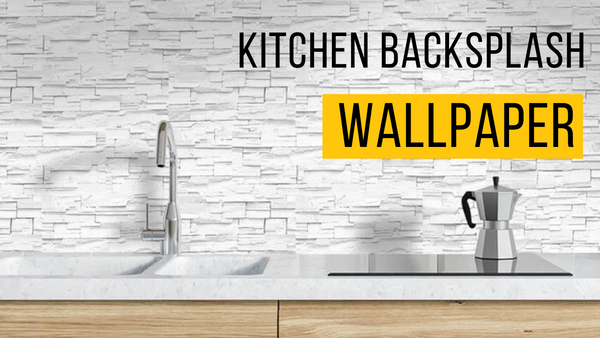 Can we use washable wallpaper as kitchen backsplash?
With the peel and stick wallpaper craze going strong, it seems like everyone is trying to decorate everywhere of their home with wallpaper. Can we wallpaper kitchen backsplash? Yes, you can use those waterproof peel and stick wallpapers or tile stickers to decorate kitchen backsplash.
Especially when you are renting, peel and stick kitchen wallpaper is the best choice to renew your kitchen backsplash. You do not live in your rental house forever so you do not need to spend a lot on your kitchen backsplash. Backsplash wallpaper is budget-friendly and easy to install. More DIYers tend to use washable peel and stick wallpaper for kitchen backsplash to renew their kitchen. Go ahead to check the 5 best kitchen backsplash wallpapers.        
5 best kitchen backsplash wallpaper ideas
White Brick Kitchen Backsplash Wallpaper
White Brick Kitchen Backsplash Wallpaper imitates the cracked stone brick and creates an ultra-modern feeling for your kitchen. The size of the fireplace sticker is 7.87x3.94inch, which is close to the standard brick. This backsplash wallpaper not only guards your kitchen walls against splash but also helps you cover any stain or real crack on your wall.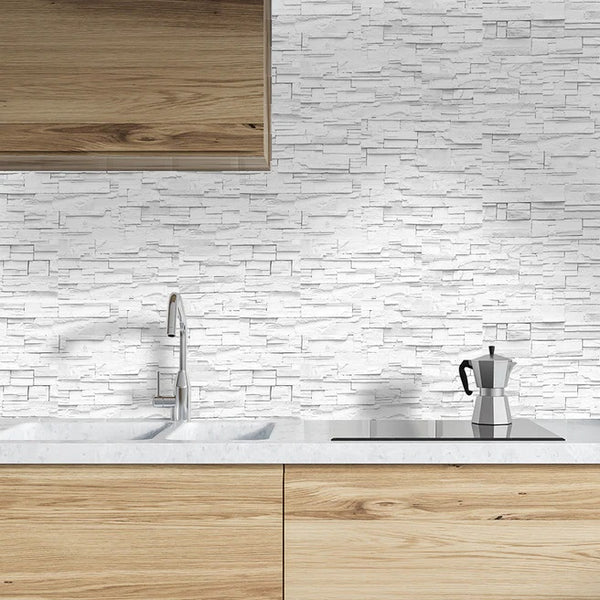 3D Marble Kitchen Backsplash Wallpaper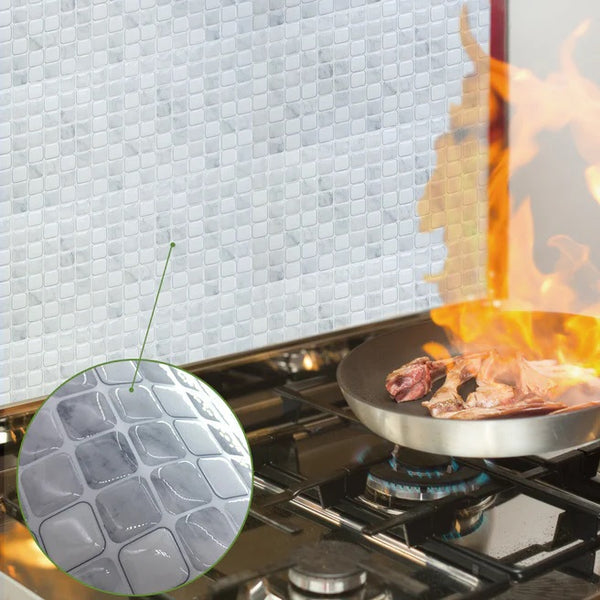 Tile stickers can be hung easily on your kitchen wall and work as the kitchen backsplash. The kitchen backsplash peel and stick wallpaper is waterproof and resistant to heat. The sleek look of the gray kitchen backsplash tile sticker elevates the kitchen space. Your kitchen will look more expensive, clean, and tidy.
Peel and Stick Waterproof Kitchen Oil Proof Stickers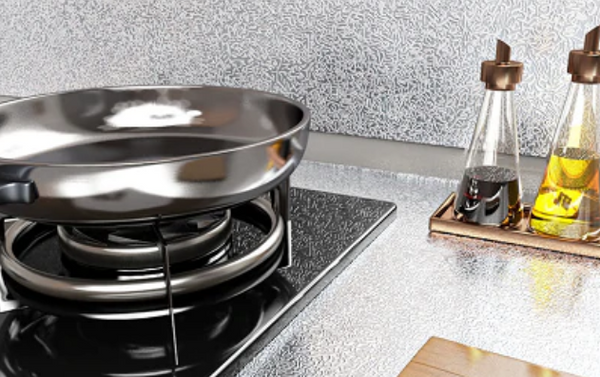 Made from premium aluminum, this kitchen oil proof sticker will blow your mind with its powerful functions! More durable than custom PVC wallpaper, the washable wallpaper for kitchen backsplash prevents grease and oil from kitchen backsplash. It is waterproof, mildew-resistant, and fire-resistant, with the ability to resist temperatures up to 250 Celsius. If you are interested in avoiding kitchen grease and keep clean, check our previous post: how to get rid of kitchen grease.
Black Grey Brick Waterproof Backsplash Wallpaper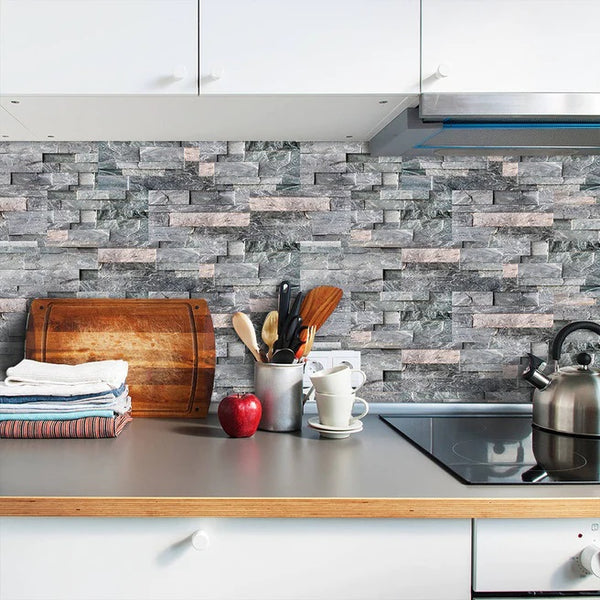 Black Grey Brick Waterproof Backsplash Wallpaper is waterproof, anti-greasy, easy-to-clean. Except for backsplash, it can also be used on countertops, drawers, cabinets, and shelves. 
Peel and Stick Wood Grain Wallpaper for Kitchen Backsplash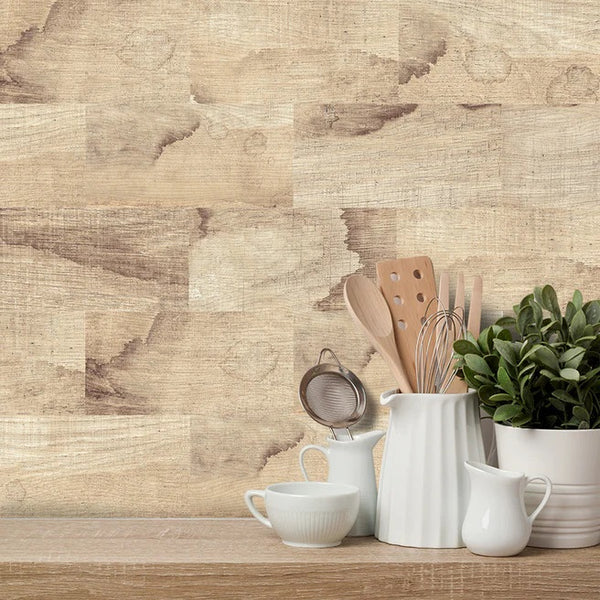 Now allow me to introduce this Peel and Stick Wood Grain Backsplash Wallpaper to you. Boast of 3D wood grain and waterproof feature, the wood grain kitchen wallpaper backsplash is capable of replace any wood decor in your kitchen and make your space perfect!